EnRich Cash, Debt, Risk Wealth Management
cash management - don't spend life without it
debt management - don't live life on it.
risk (insurance) management - don't leave life without it.
wealth management - don't live the life before it.
- Maecenas condimentum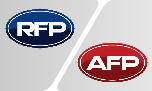 Under EnRich™ Chats, we build on the lessons we provide under our EnRich™ CD-RW training programs by producing precise financial plans for participants covering up to two financial goals (e.g. sending children to school, buying a house, buying a car, managing debt, investing, getting insured, preparing for retirement, transferring wealth), taking into consideration their individual financial situation. Depending on the number of participants, we assign a corresponding number of consultants whom we call YAMAN COACHES to churn out such plans.
Prior to talking to each participant, our YAMAN COACHES present signed engagement letters that include:
1. deliverables of our Coaches, and
2. a dual non-disclosure agreement.
Participants get actionable advice from our Coaches whose written output are vetted for quality control before being finally emailed to the corresponding participants. There is NO product selling during the training event. Actions of our YAMAN COACHES are monitored on site by us and through a rating sheet to be filled up by every participant after each consultation.
Only individuals who have graduated from our Masterclass in Financial Planning and earned the global Associate Financial Certification or the Registered Financial Planner Certification get to participate in our EnRich™ Chats.
For the quick yet precise generation of financial plans, our Coaches apply the My PF App™, the first and still only comprehensive financial planning and monitoring App in the country.
EnRich™ Chats is a FREE program that can be held throughout the year. However, it is most effective prior to 13th month and bonus giving times. All you need to do is provide the participants, venue and other related logistics.