EnRich Cash, Debt, Risk Wealth Management
cash management - don't spend life without it
debt management - don't live life on it.
risk (insurance) management - don't leave life without it.
wealth management - don't live the life before it.
- Maecenas condimentum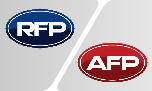 The EnRich™ Getting Out of Debt (GOOD) Program aims to get people out of debt in the quickest time possible through a combination debt condonation, loan refinancing, financial plans and coaching. The end is to lower your interest expense and monthly cash outflow for debt amortization overall while providing you with the guide to avoid a recurrence of over borrowing and the tools to fight unfair collection practices that many times violate laws on cybercrime prevention and data privacy.
Any refinancing loan shall be provided by our partner lender while our Company, the Personal Finance Advisers Philippines Corporation (PFA) shall be limited to providing financial advice through the following:
analysis of debt concerns and recommendation of strategies to get of out of debt the quickest way possible including strategies on negotiating partial condonation of penalties, interest and even principal;
provision of final comprehensive financial plan;
one year of daily SMS coaching starting on the day immediately following the approval and release of a refinancing loan;
assistance in securing loan refinancing, when needed, with our partner lender; and
access to our Company's "Ask a Friend, Ask Efren" service where simple personal finance questions can be posted and replied to free of charge for as long as our Company is in existence;.
Our Company does not guarantee the approval of a refinancing loan. The loan applicant shall have to pass the credit review of our partner lender and, once approved, execute separate documents with them. Our Company does not earn any referral fee from our partner lender. There shall also be no fee charged by our Company for any advice given.
You may email enrich@personalfinance.ph or send an SMS to (0917) 505-0709 for any clarifications you may have.