EnRich Cash, Debt, Risk Wealth Management
cash management - don't spend life without it
debt management - don't live life on it.
risk (insurance) management - don't leave life without it.
wealth management - don't live the life before it.
- Maecenas condimentum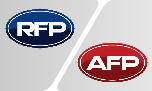 The EnRich™ Getting Out of Debt (G.O.O.D.) Program aims to get people out of debt in the quickest time possible (i.e. potentially as early as seven months) through a combination debt condonation, loan refinancing, financial plans and periodic coaching. The end is to lower your interest expense and monthly cash outflow for debt amortization overall while providing you with the guide to avoid a recurrence of over borrowing.
Any refinancing loan shall be provided by our partner lender while our Company, the Personal Finance Advisers Philippines Corporation (PFA) shall be limited to providing financial advice through the following:
Free service
provision of preliminary financial plans prior to loan refinancing
subscription to Ya!man, the country's first free personal finance mobile application for iOS, Android and Symbian mobile phones
access to our Company's "Ask a Friend, Ask Efren" service where simple personal finance questions can be posted and replied to free of charge for as long as our Company is in existence
Paid service
provision of final comprehensive financial plan upon approval and release of loan refinancing
one year of daily SMS coaching starting on the day immediately following the approval and release of a refinancing loan
guide on daily cash flow tracking for one month starting on the day immediately following the approval and release of a refinancing loan5
a maximum of 15-minute, once a month follow up coaching sessions via phone or by face-to-face meetings whenever possible for twelve (12) months starting one month after the approval and release of a refinancing loan
Our Company does not guarantee the approval of a refinancing loan. The loan applicant shall have to pass the credit review of our partner lender and, once approved, execute separate documents with them. Our Company also does not earn any referral fee from our partner lender. There shall be no fee charged by our Company or by our partner lender if there is no approved refinancing loan, which is critical to our program. Nonetheless, interested individuals shall still be provided the free services listed above.